Customer from: South Africa
Product: Alpha Arbutin
This is the conversation between a South Africa customer and Plamed sales manager. The customer said that he is so in love with Plamed Alpha Arbutin, because it's pure. Also, he is satisfied with our service, and recognizes Plamed mission – to be the most professional supplier of natural cosmetics raw material and produce best cosmetic raw material.

The customer produced a cream adding Plamed Alpha Arbutin. The ingredients of the cream are all safe and effective. The cream is mainly for skin-whitening and skin-brightening.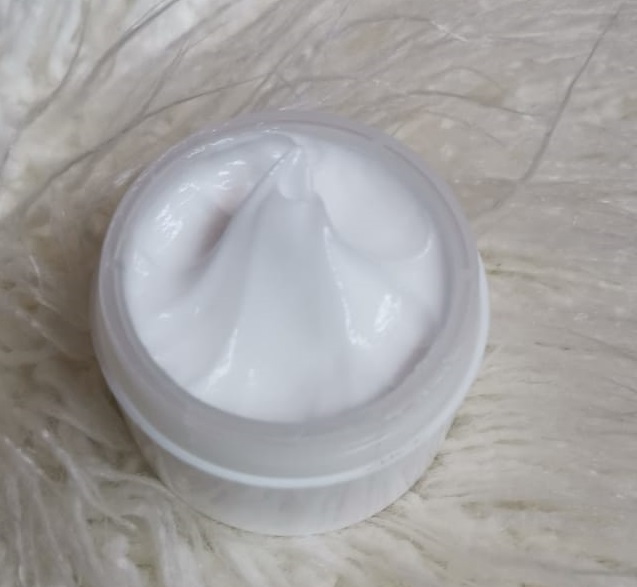 As we all know, Arbutin is a tyrosinase inhibitor, which blocks the synthesis of dopa and dopaquinone, thereby inhibiting the production of melanin, and thus has a skin whitening effect. In the 1990s, arbutin was first used as a cosmetic whitening agent by Shiseido Cosmetics Co., Ltd. of Japan. It not only has the effect of reducing freckles, age spots, and chloasma, but also has curative effects on healing skin burns and acne.
Nowadays, there are two arbutins on the market; one is alpha arbutin, another is beta arbutin.
However, the prices of these two arbutins on the market are far apart. The price of α-arbutin is much higher than that of β-arbutin. The main reason is that β-arbutin is chemically obtained by synthetic method, and α-arbutin can only be prepared by microbial fermentation method. In addition to the difference in preparation technology, α-arbutin is more soluble in water and high temperature resistant than β-arbutin. Also alpha arbutin is of good light stability, no cytotoxicity within a safe dosage. And its effect on inhibiting melanin production is better than that of β-arbutin. Arbutin is 10 times stronger, so alpha-arbutin is generally used in advanced whitening cosmetics.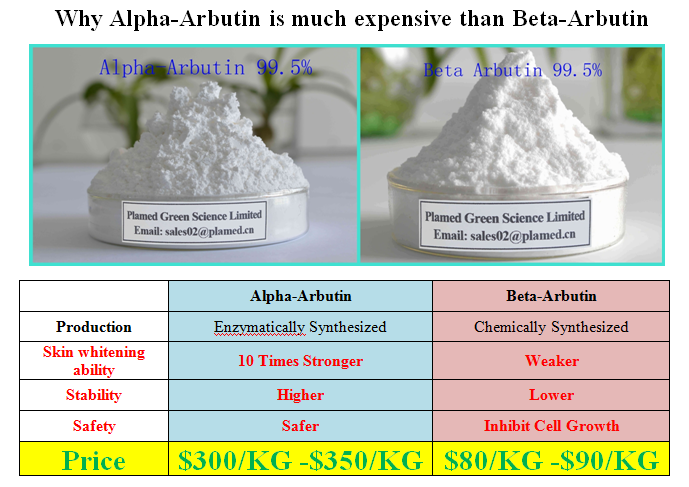 관련 자료:
1. 알부틴