Customer From: Nigeria
Product: DCR516 for Relieving Irritation Instantly
Plamed sent the promotional letters when we developed the instantly anti-irriation ingredient DCR516. Ms. Anike Anike Oladimeji, CEO of Anike Natural, read the letter then show great interest in DCR516. Anike Natural is a company that develops natural skincare products especially for African skin. On August 17, 2020, Anike applied for a DCR516 sample and afforded the international freight cost.
On December 9, 2020, she told me that DCR516 is a very good product, very very good. She added 1% DCR516 in 2% salicylic acid serum; we all know that salicylic acid is irritating to skin, but all 21 participants from the test didn't say anything about irritation. They even vowed that this is the first serum with salicylic acid they are using that isn't irritating. Anike told me that she liked it, she would be ordering soon when she complete their regulation on the product in Nigeria. The following pictures are from the customer's real feedback.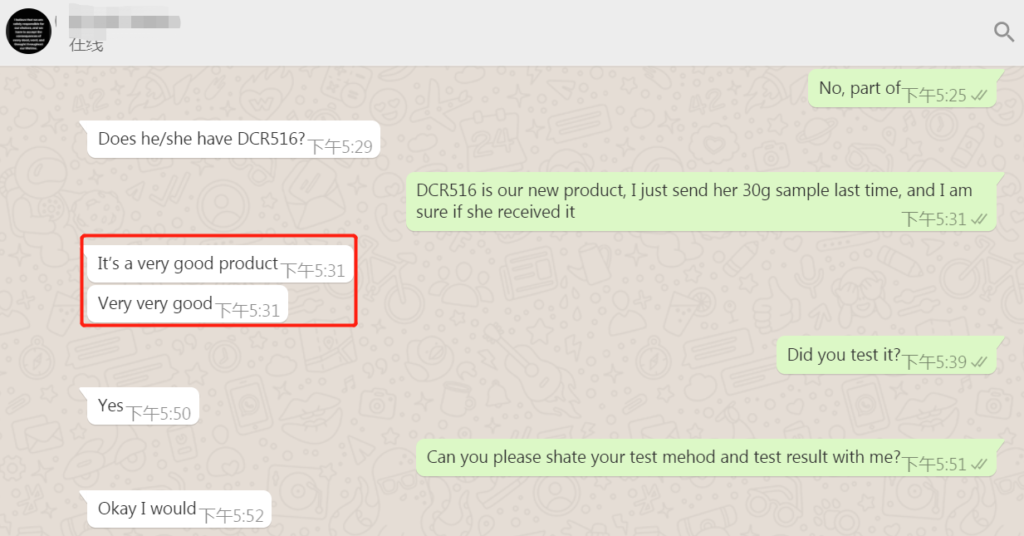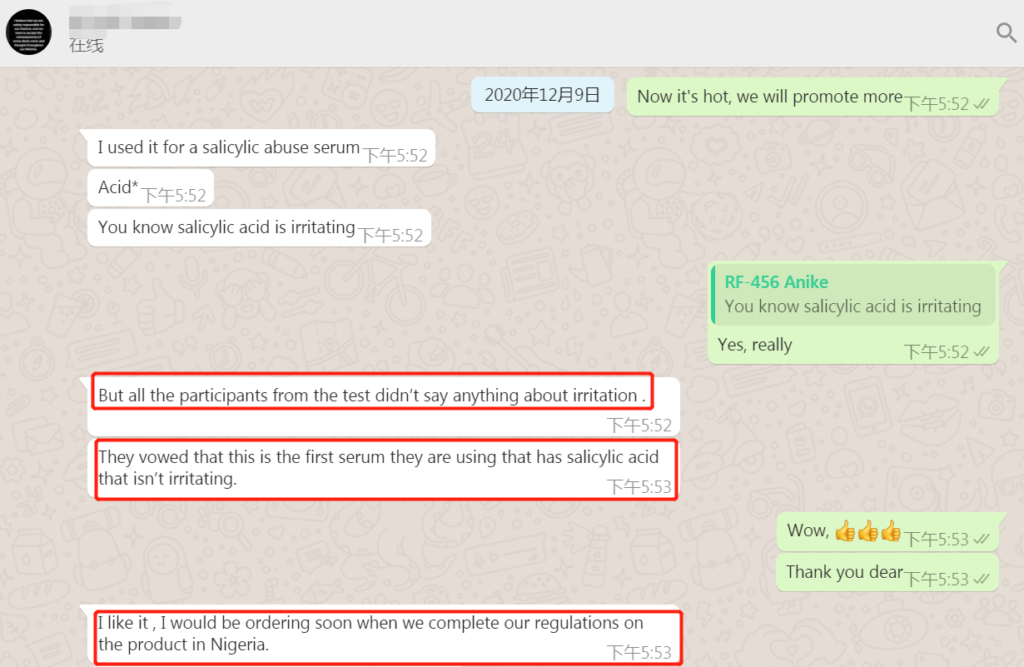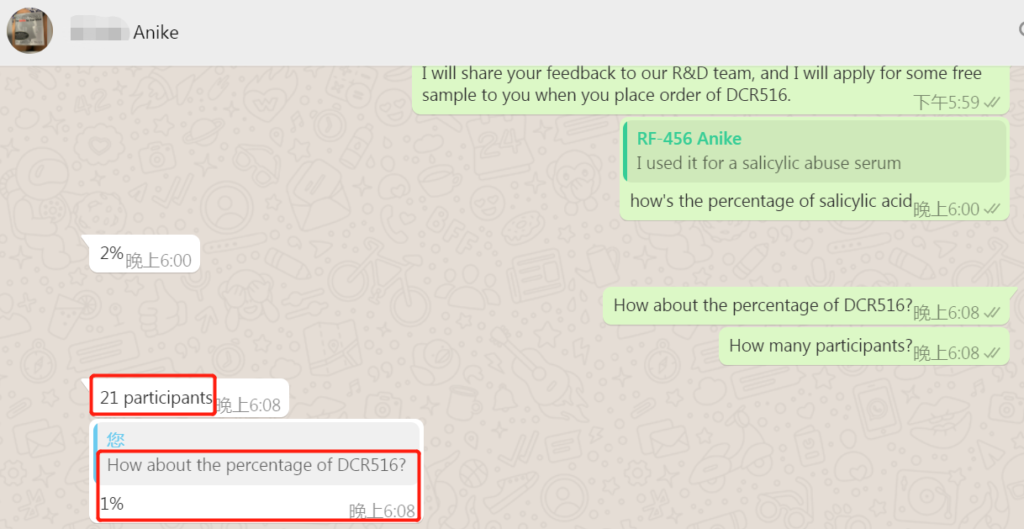 This salicylic acid serum is for anti-acne; the effect is very good. Many cosmetic formulators are afraid of the irritation of salicylic acid, and do not dare to add a high concentration. However, DCR516 can help formulators solve these concerns and achieve the pinnacle of formulators.
DCR516 is a natural cosmetic ingredient for anti-irritant and anti-inflammation. It is extracted from the dried rhizome of kava pepper; its INCI name is PIPER METHYSTICUM ROOT EXTRACT. DCR516 can relive skin redness, prickling, and burning instantly, because its effective suppress to excessive reaction of sensory nerves. Plamed DCR516 is white powder with good water solubility, which is advantageous to be added in cosmetic formulas.
If you need DCR516 sample, please feel free to contact Jenny at sales01@plamed.cn
관련 자료:
1. DCR516